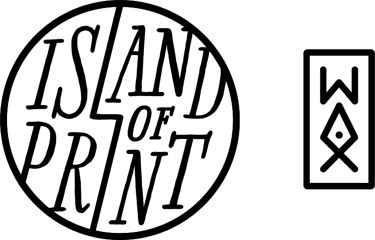 Workshops
Screen printing beginners workshop

There will be a short introduction about the history of screen printing and what it's used for.

The first part of the workshop consists of the very basics of screen printing, which will include, equipment needed, prep work, coating a screen with photo emulsion, and exposing the screen so that a printing stencil is created and ready for the printing process. Here we will be talking about different types of screen-printing inks and other alternatives, paper, colour, registering multiple layers for print, registration pins and tabs, setting up the printing stations and also prep work before printing.

Every participant would need to bring their own design/artwork based only on one colour. The design/artwork needs to be not less than 300dpi resolution in an A4 size format (PSD, Ai or PDF) that will be sent directly to me via email at [email protected]. (It is very important that the artwork provided for the beginner's screen-printing workshop will be made solely from solid shapes and lines, and that no gradations, transparencies or shading of any sort is applied to it) this is crucial for the printing process.
At the end of the workshop, I will be showing you how to clean and remove the ink from the screens, and reclaim the screens, followed by the singing, numbering, and naming of the prints. Everyone will have a chance to get their hands dirty in the printing process and besides that, you will all walk away with your own bespoke screen prints.

Participants are welcome to bring any paper of their choice to print on as long as it's flat (paper is not included however in case you don't have any paper to print or I will have some paper available here at an extra cost). The paper is recommended to be thick (min. 120 gsm) and it can be in various colours. Please also bring a notepad, a pencil to sketch or jot notes with, and your Laptop, Tablet or Ipad.
Please come in comfortable clothing, without worrying about getting any ink on them. We will offer have coffee, tea and water during the workshop.
Price per participant is 95euro exc.VAT (max. number of participants is 4)


The workshop duration is 4 hours


Bring your own paper (Ideally not less than 150gsm)


The final print will be A4 in size however the paper can be bigger if you're planning to have a boarded-less print or maybe have a border around your print. (max. paper size A3).


Every participant will be printing 10 prints or fewer depending on time.


Ink will also be provided with a big selection of colours to choose from. (only 1 colour will be used)